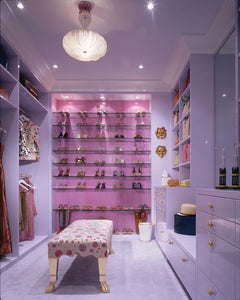 Closet Edit: I will help you simplify your wardrobe. Whether you have too much or not enough in your wardrobe, I will educate you on the best clothing for your body type, coloring, and style. Together we will edit, organize and categorize your current wardrobe into pieces you love and pieces that no longer serve you. During this session, we will decide what to keep, what needs alterations, what to donate or consign and what to add to your shopping list.
Your Closet Edit will include:
Evaluation of items in your closet.
Create looks from your current wardrobe.
Delivery of unwanted items to a local charity and or thrift store.  
$300 for up to 4 hours. $50 for each additional hour after the initial 4 hours.